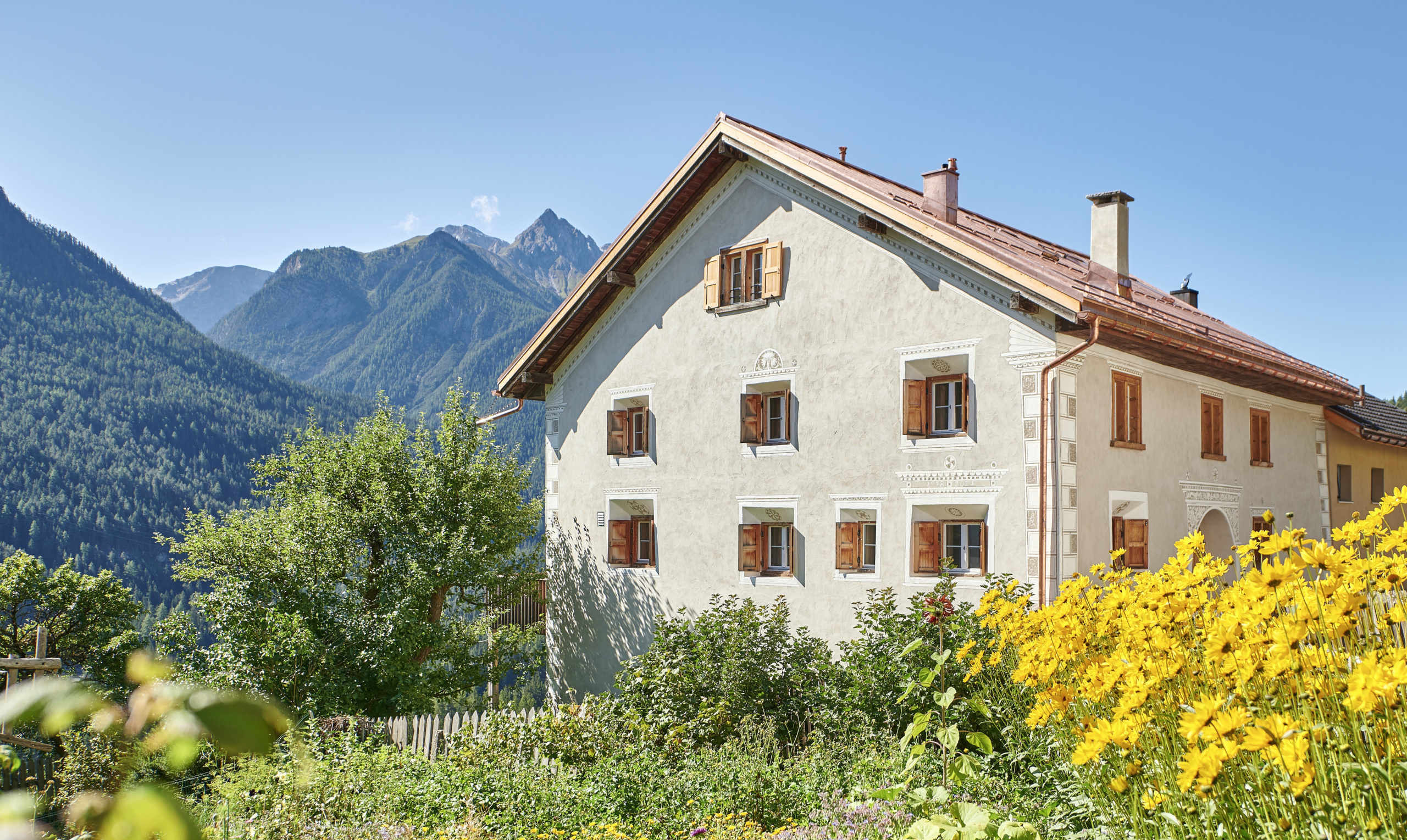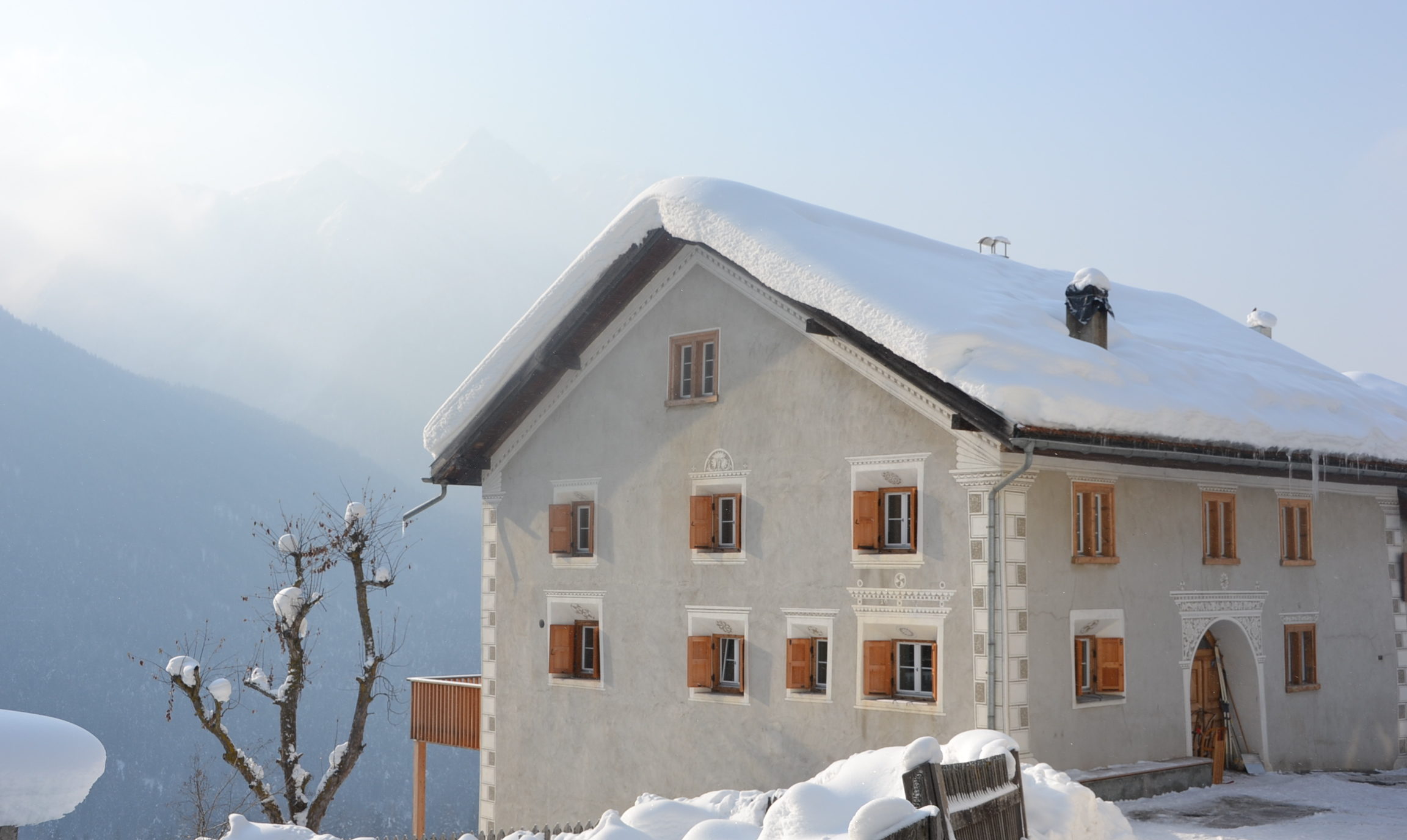 The House
This typical Engadine house, located in the center of the village Ramosch, is over 300 years old. It was comletely, but carefully renovated in 2011, whereby the historic building was preserved and at the same time adapted to modern living requirements. In spring 2021 the attic was refurbished and remodeled into a large, bright living room with a dormer window, offering a wide view of the valley.
Modern elements and top-quality interior design, fixtures and fittings harmonize perfectly with the original structure and carefully selected antique furniture, exclusively from the region. Wood is the predominant material and creates a warm and pleasant feeling of space. Generously and stylishly designed, the house with its 330 square meters of living space offers plenty of space for up to 12 people and is the perfect ambience for families or a group of friends.  The house has been awarded a 5-star qualification by the Swiss Tourism Association.
The large sun terrace with seating area is directly accessible from the dining kitchen. From here and from the garden you can enjoy a magnificent view of the Inn Valley and the impressive mountain backdrop. The highlight for quiet moments: the sauna!
The numerous traditional windows and Sgraffito decorative elements on the façade all contribute to Schilana 80's open, inviting character.
Schilana 80 with its antic furniture and top quality fittings and equipment is not an ordinary rental property, but the personally designed holiday home of a Swiss family living abroad, who counts on the renter's special care based on mutual trust.
Welcome!